What is the BlockChain?
The system was created to function as an open-source, which is free and offers an accounting system with no centralization. At BlockChain, transactions are recorded on a range of computers. The system was initially designed for Bitcoin the first cryptocurrency. However, the system can adapt to anything, such as electrons. For example, it will allow you to record electricity unites flow, from your vehicle to the charging station. Allowing you to offer your services in the charging station industry.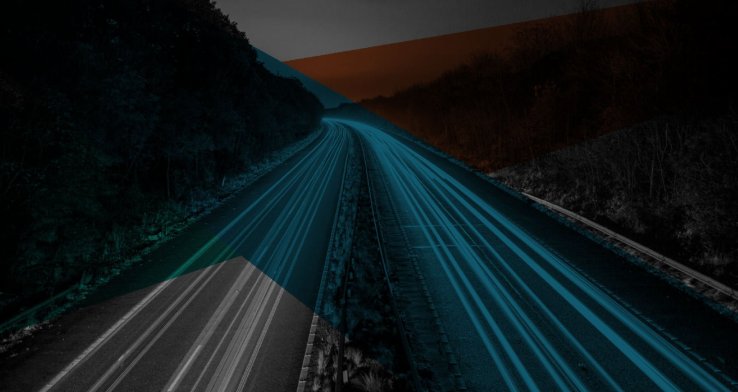 What are other Uses of BlockChain?
Another use of BlockChain can be independent driving, where you will require an open platform. This will allow you to transfer data from the vehicle owner of the car, to you. You will be able to see the infrastructure, insurers, providers, and much more. This is the reason why many startups are playing with the idea of using Blockchain ideas and developments.
DOVU is a UK startup that plans to use the idea, and become a global marketplace, that transport data. The will open official token sale on the 3rd of October, 2017. The flow of cash will be used to fund their distributed marketplace. They will be powered using DOV tokens and will share their take on transport related APIs.
There is a range of startup's that are pitching the same idea, and running the same concept. However, what sets DOVU a step ahead is their transport sector. In April this year, the startup received funding from Jaguar Land Rover's investment arm, Creative England (funding that is backed by the local government), and InMotion Ventures.
Irfon Watkins, the CEO, and founder of DOVU is a well-known entrepreneur, who has founded and established many companies in the API range.
Transport Data Details
Currently, transport data is locked on a number of levels, but with the help of the BlockChain technology platform DOVU wishes to gain the trust of corporations, and individuals. Which will allow it to make the data available for enterprise and public use.
How Does The System Work?
The system DOVU is using creates a distributed platform that allows data transport. This will allow the insurance companies, car hire, car-pooling, and other matters can be brought together to create a transport data resource. This shared data is valuable because it is simply "shared data".
During an interview, Watkins said "The transport sector is well aware of where it wishes to head and with the help of real time data, and technology. However, it does not know how to get there. Which is why DOVU will act as the missing piece of the puzzle and offer a reliable, efficient, and secure data sharing tool."
With the help of DOVU, you will be able to combine the vehicle data with the vehicle's insurance data, which will allow you to ensure efficient policies. In addition, you can use geolocation data, and combine them with weather statistics. This will offer great insight to ride-hailing corporations.
The platform will reward contributors with tokens, and the reward will be based on the quality of their contribution. This will not only allow you to unlock a shared vehicle using your smartphone, but you will be able to share the data while driving.
In addition, the system will allow you to track your every movement during cycling, running, driving, or walking. If you wish, you can sell this information to DOVU for tokens, which can be used to buy petrol, bus ride, or train rides.
So, baby pull me closer in the back of your Rover as we are about to ride this BlockChain train together (Okay, I ad-libbed this last part).