Two months ago, Facebook founder Mark Zuckerberg, together with his pediatrician wife, Priscilla Chan made a pledge of $3 billion dollars over the next ten years that will aim to treat, manage and cure all diseases by the end of the century. A project that is seen to pay off in 20 to 50 years, the couple already mentioned about their plans after their daughter was born.
It can be remembered that Zuckerberg announced that 99% of their Facebook shares will be donated to their new initiative which was around $45 billion at that time.
Other big names in the industry of technology have also expressed their plans and have already taken actions to help in the field of medical research and other aspects related to health.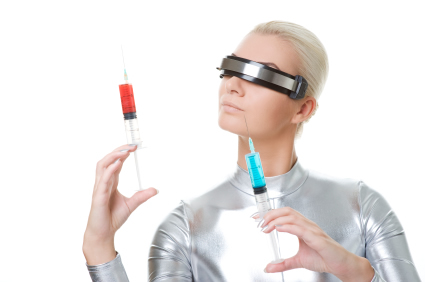 Microsoft bigwig and philanthropist, Bill Gates together with his wife, Melinda, have been making their share years ago by funding public health projects all over the world through a charitable foundation they have started. These include polio and malaria prevention efforts. Gates was there during the announcement made by Zuckerberg with his wife and went up the stage to express his support.
Meanwhile, Silicon Valley billionaire Sean Parker made a donation amounting to $250 million, in the earlier part of this year, for the development of immune therapies for cancer.
Google, for its part, is also gathering genetic data to contribute to enhance human longevity as well as developing contact lenses designed for glucose monitoring on diabetic patients.
Fifteen years ago, the sequencing of the human genome was first accomplished for $3 billion but today, the costs are much less than it is projected that in 2022. Genome sequencing will be less expensive than blood testing and with computers able to process genome, it has become part of information technology.
What used to be an industry related to devices, electronics and inventions, technology has already conquered the field of medicine to find cure to diseases. With the use of advanced technologies such as sensors and the artificial intelligence system developed by IBM, more medical advances can be expected in the next ten years.
In the recent years, other technology giants have designed products for health monitoring. We now have the Apple Watch and the Fitbit to monitor sleep cycles, stress and energy levels as well as physical activities and send the data to mobile devices via mobile apps. Even the smartphones of today are able to monitor a person's psychological and emotional status.
CEO of San Diego-based cancer drug and diagnostics company, Ignyta, Dr. Jonathan Lim sees the efforts of the Zuckerberg family as a gap filler. He said that the money will be funding basic science and prevention which do not really get much support as clinical efforts do.
The philanthropic foundation is known as the Chan Zuckerberg initiative which will create Biohub, a cooperative that will be responsible in developing a "cell atlas" of the human body as well as the establishment of an infectious disease initiative to develop diagnostic tests, new drugs and vaccines against Ebola, Zika and HIV.